Legal notice
Daniel Walter
DaW-Aquaristikhandel
Wehrbachsweg 21
50321 Brühl
Germany

Tel .: 015777389756
Email: info@aquacreates.com
Sales tax identification number according to § 27 a sales tax law: DE341358447

Platform of the EU Commission for online dispute resolution: https://ec.europa.eu/odr

We are neither obliged nor willing to participate in a dispute settlement procedure before a consumer arbitration board.

1.)
No open shop!
Our core business is completely focused on warehouse and shipping logistics. Therefore, it is unfortunately not possible to collect or view the goods on site.

2.)
Please use our contact form to contact us or send us an email.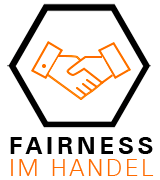 Member of the "Fairness in Retail" initiative.
Further information:
https://www.fairness-im-handel.de